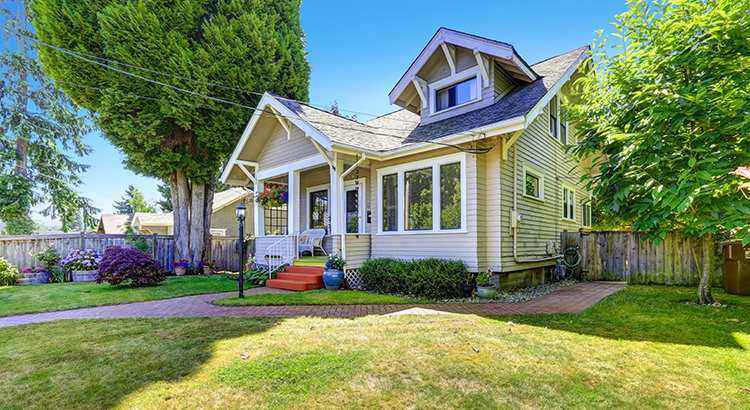 Reasons Your Home May Not Be Selling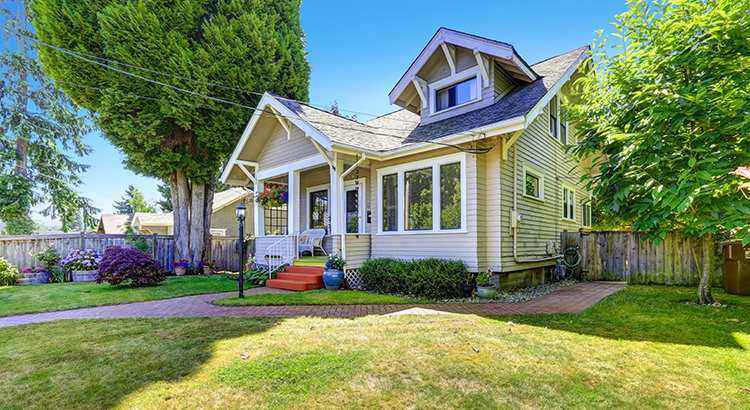 When it comes to selling your house, you want three things: to sell it for the most money you can, to do it in a certain amount of time, and to do all of that with the fewest hassles. And, while the current housing market is generally favorable to sellers due to today's limited housing supply, there are still factors that can cause delays or even prevent a house from selling.
If you're having trouble getting your house to sell in today's sellers' market, here are a few things to think about.
Limited Access – If You Can't Show It, You Can't Sell It.
One of the biggest mistakes you can make as a seller is limiting the days and times when buyers can view your home. In any market, if you want to maximize the sale of your house, you can't limit potential buyers' ability to view it. Remember, minimal access equals minimal exposure.
In some cases, some of the most motivated buyers may come from outside of your local area. Because they're traveling, they might not have the luxury to adjust their schedules when faced with limited options to tour your house, so make it available as much as possible.
Priced Too High – Price It To Sell, Not To Sit.
Pricing is a critical factor that can significantly impact your home sale. While it's tempting to push the price higher to try to maximize your profit, overpricing can deter potential buyers and lead to your home sitting on the market longer.
Jeff Tucker, Senior Economist at Zillow, notes:
". . . sellers who price and market their home competitively shouldn't have a problem finding a buyer."
Not to mention, buyers today have access to a number of tools and resources to view available homes in your area. If your house is priced unreasonably high compared to similar homes, it may drive potential buyers away. Listen to the feedback your agent is getting at open houses and showings. If the feedback is consistent, it may be time to re-evaluate and potentially lower the price.
Not Freshened Up Before Listing – If It Looks Good, It'll Make a Good Impression.
When selling your house, the old saying "you never get a second chance to make a first impression" matters. Putting in the work on the exterior of your home is just as important as what you stage inside. Freshen up your landscaping to improve your home's curb appeal so you can make an impact upfront. As an article from Investopedia says:
"Curb-appeal projects make the property look good as soon as prospective buyers arrive. While these projects may not add a considerable amount of monetary value, they will help your home sell faster-and you can do a lot of the work yourself to save money and time."
But don't let that stop at the front door. By removing personal items and reducing clutter inside, you give buyers more freedom to picture themselves in the home. Additionally, a new coat of paint or cleaning the floors can go a long way to freshening up a room.
For all of these things, lean on your real estate agent for expert advice based on your unique situation and feedback you get from buyers throughout the process.
Bottom Line
If your house isn't getting the attention you feel it deserves and isn't selling in the timeframe you wanted, it's time to ask your trusted real estate agent for advice on what you may need to revisit or change in your approach. To get those expert insights, let's connect.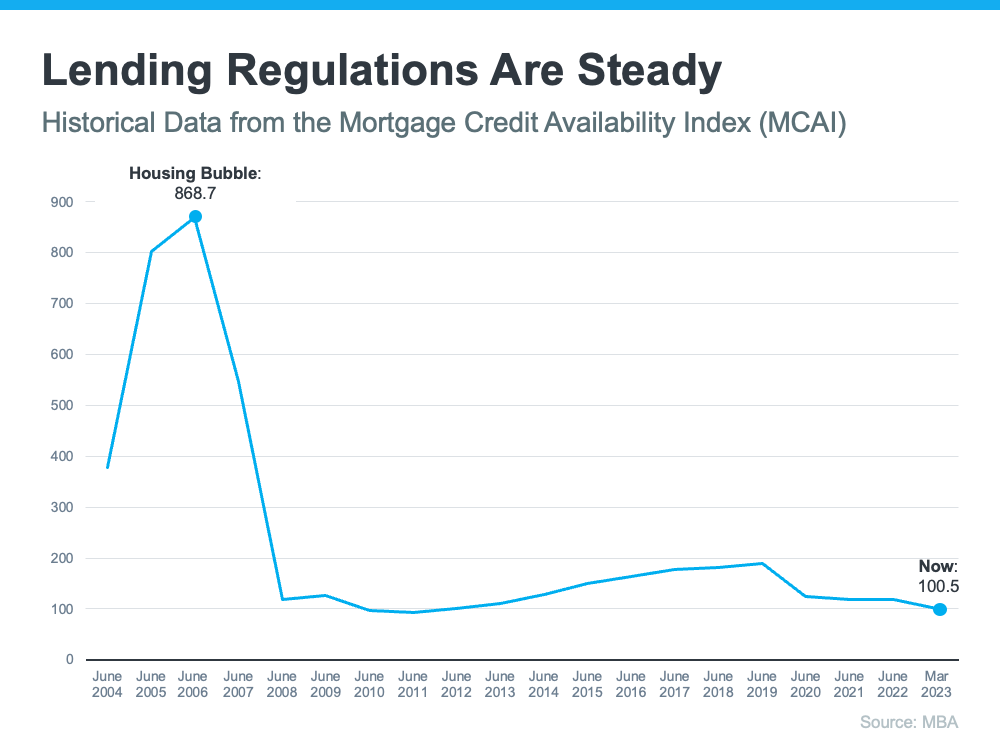 Unemployment Recovered Faster This Time
While the pandemic caused unemployment to spike over the last couple of years, the jobless rate has already recovered back to pre-pandemic levels (see the blue line in the graph below). Things were different during the Great Recession as a large number of people stayed unemployed for a much longer period of time (see the red in the graph below):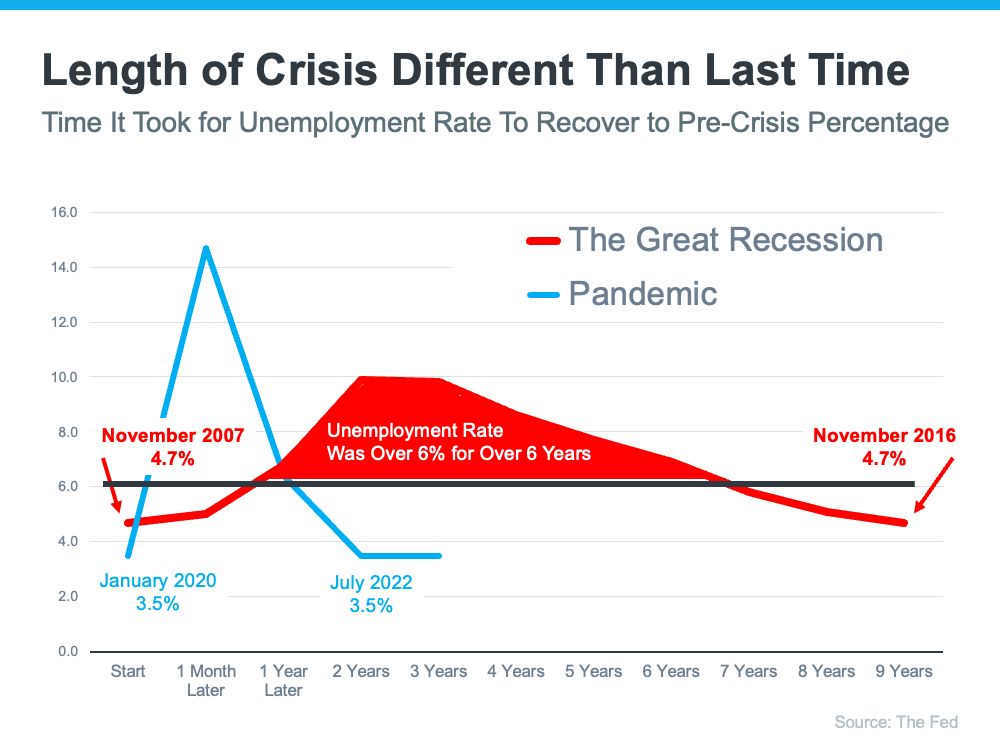 Here's how the quick job recovery this time helps the housing market. Because so many people are employed today, there's less risk of homeowners facing hardship and defaulting on their loans. This helps put today's housing market on stronger footing and reduces the risk of more foreclosures coming onto the market.
There Are Far Fewer Homes for Sale Today
There were also too many homes for sale during the housing crisis (many of which were short sales and foreclosures), and that caused prices to fall dramatically. Today, there's a shortage of inventory available overall, primarily due to years of underbuilding homes.
The graph below uses data from the National Association of Realtors (NAR) and the Federal Reserve to show how the months' supply of homes available now compares to the crash. Today, unsold inventory sits at just a 2.6-months' supply. There just isn't enough inventory on the market for home prices to come crashing down like they did in 2008.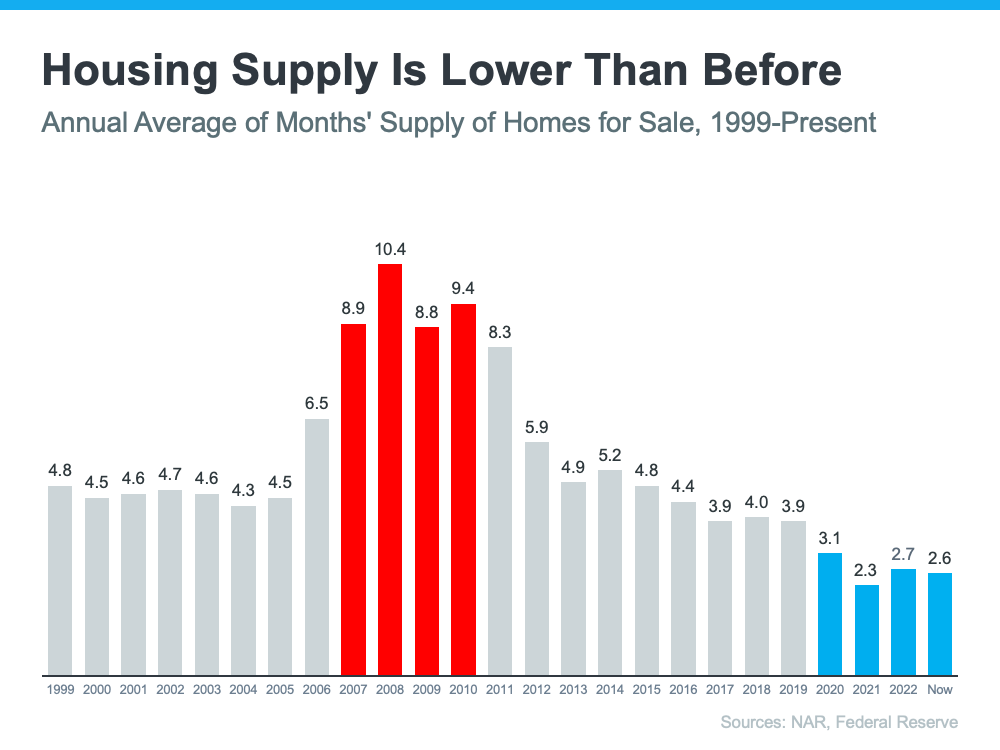 Equity Levels Are Near Record Highs
That low inventory of homes for sale helped keep upward pressure on home prices over the course of the pandemic. As a result, homeowners today have near-record amounts of equity (see graph below):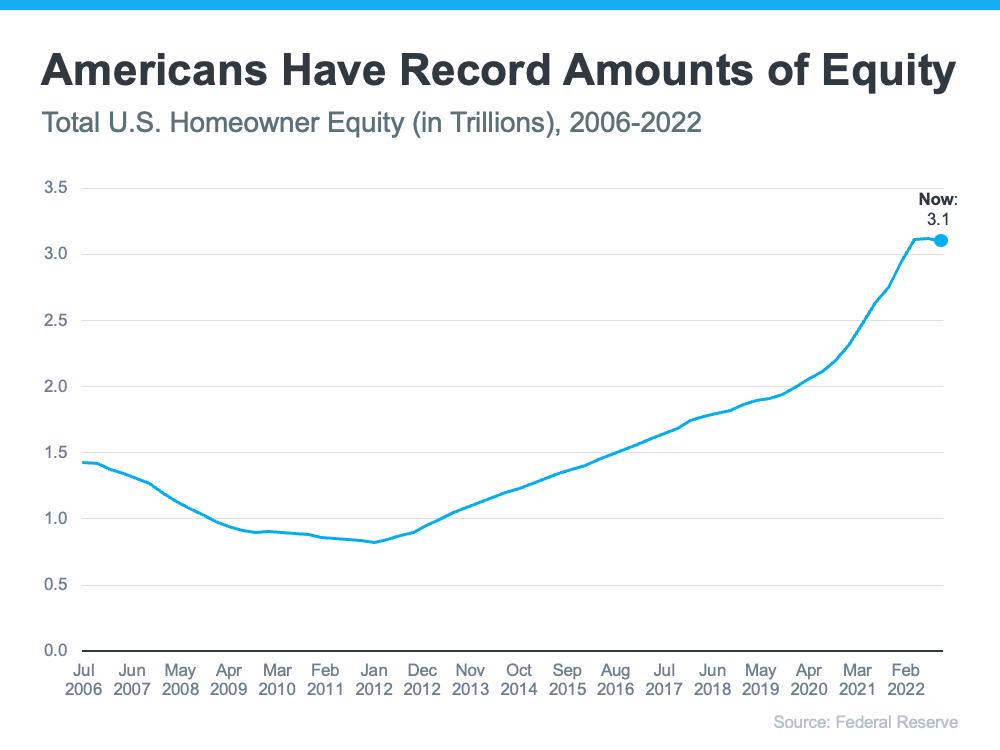 And, that equity puts them in a much stronger position compared to the Great Recession. Molly Boesel, Principal Economist at CoreLogic, explains:
"Most homeowners are well positioned to weather a shallow recession. More than a decade of home price increases has given homeowners record amounts of equity, which protects them from foreclosure should they fall behind on their mortgage payments."
Bottom Line
The graphs above should ease any fears you may have that today's housing market is headed for a crash. The most current data clearly shows that today's market is nothing like it was last time.